Cyber For Homeowners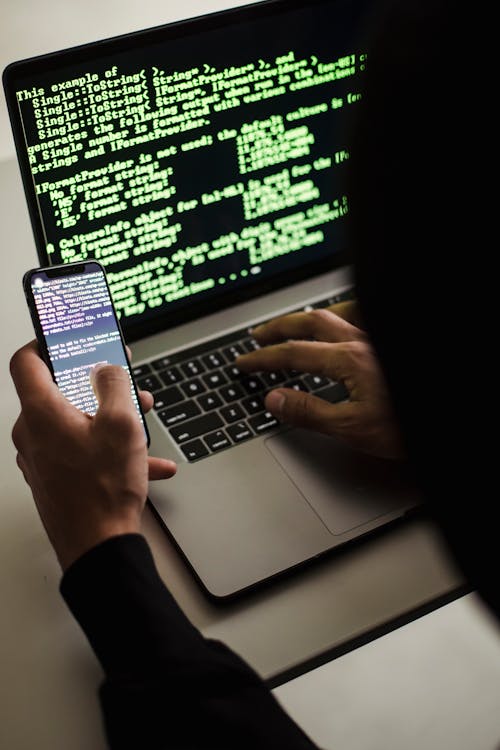 We get it – understanding how to best protect yourself online can be confusing. That's why The Hanover believes that cyber protection begins at home. See what The Hanover's cyber coverage for homeowners does and why it's so important to have it.
The hacks of big businesses grab the headlines. But for individuals, the threats of online crimes are more prevalent than ever, especially considering that potential victims are at home and online more than ever before.
Our cyber coverage for Hanover homeowners features protection against five types of cyber crime, with limits up to $100,000 and credit monitoring in the event of a claim.
What cyber for homeowners coverage protects
Our home cyber protection aids with recovery and related expenses resulting from a cyberattack, data breach, online fraud, cyber extortion or cyberbullying event affecting members on a Hanover homeowner's policy.
This coverage applies to cell phones, tablets, and any smart device connected to the account. This includes, and is not limited to, wearables, thermostats, entertainment systems, home security devices, smart appliances and much more.
How does cyber insurance differ from cyber protection from a third-party (e.g. Lifelock)? Or the cyber coverage I have on my current home policy?
The main difference is that third-party cyber security vendors provide support and direction, but don't reimburse costs related to recovering from a breach or hack. The Hanover partners with CyberScout to offer these types of cyber protection services. But, with our home cyber protection coverage, you benefit from these services and reimbursement in the wake of a covered cyber event for costs you incur in the recovery process.
Does cyber insurance for homeowners apply if I run a business out of my home? Or if I work from home?
This coverage only applies to cyber incidents and losses of a personal nature, and not associated with your work or a business you operate.
Do I need to be a Hanover home insurance customer to add this coverage?
Yes. Also consider that having all of your personal insurance needs with one company can translate into cost savings for you, and the convenience of just one bill to pay and one number in the event of a claim. The Hanover offers coverage add-ons (called "endorsements") for watercraft, motorcycles, specific valuable items such as art collections or wine cellars, and much more. Talk to your agent at Professional Underwriters, Inc. to see how The Hanover can provide a one-company solution for your personal insurance needs.
Find out more here.