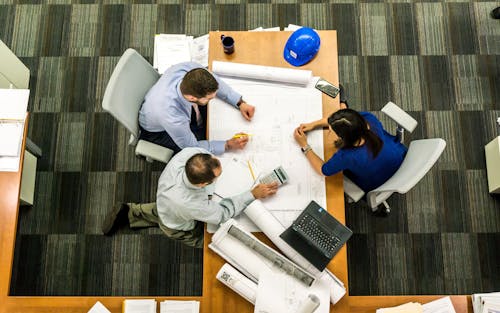 Threats to Budgets & Schedules
Supply chain. Labor shortages and interruptions. Inflation. All of this and more is challenging the traditional construction industry drivers of schedules and budgets in ways not seen in a generation. It is the "perfect storm". As a result, many design and construction professionals are constantly fearing and facing revenue and liability threats in new and unprecedented ways.
Of course, none of these issues are any "fault" of the architect or engineer. However, the threat remains real and is exacerbated by a natural tendency of other project participants to seek to "share the pain" – and especially so with "well insured" architects, engineers, and construction managers. To manage and respond to these combined concerns, design and construction professionals should re-focus on and revisit four elements of their professional services agreements and project delivery protocols:
1. Schedule Accountability
2. Compensated Durations
3. Specified Component Lead Time
4. Budget Accountability
Each is addressed below.
1. Schedule Accountability
Over the last three years, project schedules could be aptly described as "chaotic." Literally overnight the industry went from "overheated" to "shutdown" to sporadic "restarts." Theoretically, the AIA B101 accounts for that context by including in the standard of care clause in Paragraph 2.2: The Architect shall perform its services as expeditiously as is consistent with such professional skill and care and the orderly progress of the Project.
The AGC ConsensusDocs 240 appears to be harsher as it provides in Paragraph 5.1:
Time is of the essence. Design Professional shall provide the Services required by this Agreement in a timely manner and in conformance with the most recent Project Schedule approved by Owner. Time limits established by this schedule shall not, except for reasonable cause, be exceeded by the Design Professional or Owner.
However, even that is linked to "reasonable cause" which is open to interpretation. The ConsensusDocs at least seek to provide some exemplars of such reasonable cause by providing:
Examples of causes beyond the control of Design Professional include, but are not limited to, the following: (a) acts or omissions of Owner, or Others; (b) changes in the Work or the sequencing of the Work ordered by Owner, or arising from decisions of Owner that impact the time of performance of the Work;
Please read the rest of the article from Great American Insurance Company / David A. Ericksen  here.